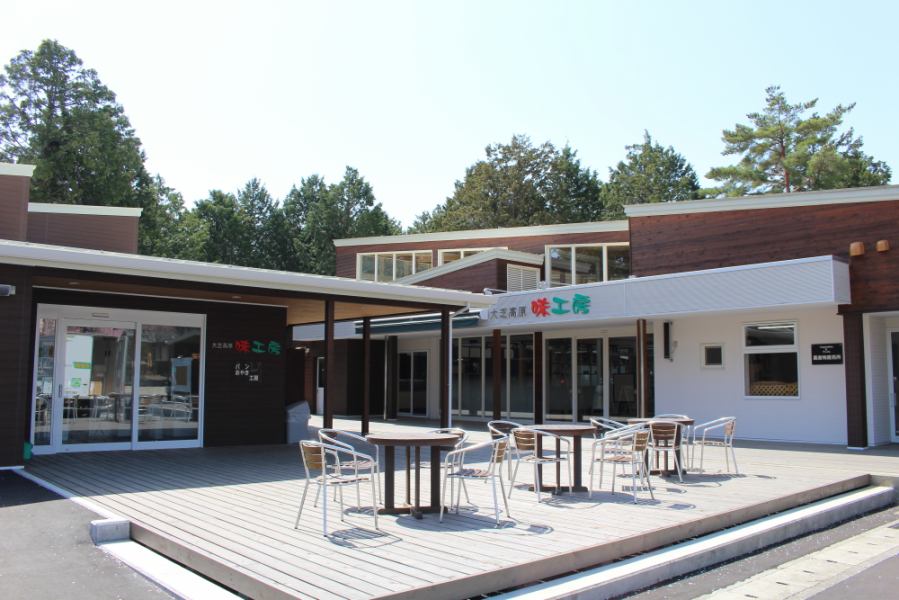 In the direct sales corner, local seasonal vegetables, colorful agricultural products line up.

We offer a wide variety of souvenirs such as pickles and miso.
It will shift to the hand made by the local people.
Handmade miso sticking to local ingredients.We are responsible for consistently from preparation to sales.

Furusato return tax rebate item ranking No. 1!
Popular gelato.
Baked handmade bread and Oyaki workshop are easy-to-use taste without preservatives.

The cafe corner, served the new specialty of Inadani Galette
Galette of Kamiina buckwheat flour, meet to eat have firm to taste, smell both of buckwheat excellent!
Under the supervision of the famous shop in Tokyo · Kagurazaka"LE BRETAGNE Brittagne", various flavors are on offer.
【Opening Hours】
From 9:30 to 18:00
【Regular holiday】
Thursdays 1st, 3rd and 5th from April to November
December-March (winter) Every Thursday