Hot Springs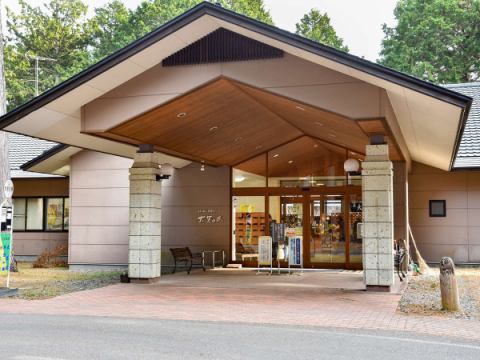 One-day hot spring Oshiba-no-Yu
※On Saturday, August 26, 2023, Oshiba-no-Yu will be closed for the Oshiba Plateau Festival.
【rainy weather】
Festival → Postponed to the next day, the 27th
Oshiba-no-Yu → Regular business on 26th Closed on 27th  


The hot spring of the hotel that fills the public bath
With plenty of hot water and a lot of efficacy
It gives us a time of pleasure.
There is also a spacious outdoor bath outside
You can enjoy the blessings of nature.
Number of baths

【Open-air bath] Man:2 female:2 Mixed bathing:0
【Indoor bath] Man:3 female:3 Mixed bathing:0
【Sauna] Man:1 female:1 Mixed bathing:0


Charge

【Admission fee】 
Adults (junior high school students and above) 500 yen
Elementary school-aged children      300 JPY
Infants       Free
 
【Family bath / private bath】(Reservation required.) 
2000 yen for 90 minutes (A separate admission fee is required)

【Fureai Plaza】Walking bath pool
Free for visitors to Oshiba-no-Yu (You cannot wear a swimsuit or swim)

※All prices include tax


Opening Hours

【Oshiba-no-Yu】
From 10:00 to 21:30(Reception closed 21:00)
【dining】
10:00 to 20:00(19:30 Last order)
【Family bath】 Reservation required.(Priority is given to people with disabilities from 2 months in advance, and in general from 1 month in advance.)
From 11:00 to 12:30
From 13:00 to 14:30
From 15:00 to 16:30
From 17:00 to 18:30
From 19:00 to 20:30(90 minutes once)

【Fureai Plaza】Walking bath pool
From 12:00 to 20:00 If there is a health class in the village, it will not be open to the public.




Closed days

Every thursday  

※There may be a Wednesday holiday about twice a year during the year-end and New Year holidays.
The museum may be temporarily closed due to facility inspections, etc.
 
 

TEL 0265-76-2614
FAX 0265-76-2714